0
New drone technology could help Salinas firefighters better protect the city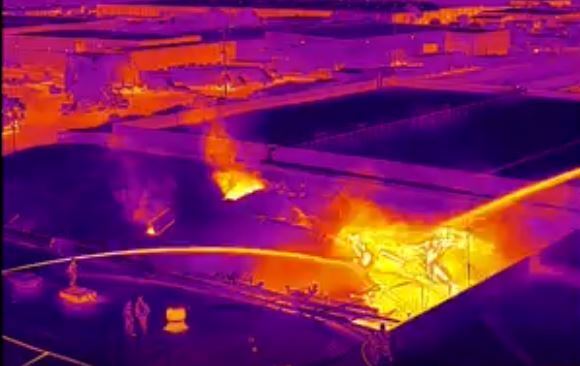 Disaster can strike at any moment. 
In April, Salinas, CA firefighters spent hours fighting a massive blaze at Taylor Farms processing facility. There is little to nothing left of the Abbott Street location due to fire and smoke damage. The fire also put residents in south Salinas on high alert for possible ammonia exposure. 
A new piece of technology was crucial to controlling the blaze, fire officials said. Infrared video images were taken by a Salinas Police Department drone that helped crews identify the fire's point of origin and a large supply of ammonia on-site. 
Roughly 35,000 pounds of ammonia was stored on-site. The possibility that the fire could spread to the ammonia prompted city officials to issue evacuations and shelter-in-place orders.
Read More: https://www.thecalifornian.com/story/news/2022/05/02/dji-drones-drone-technology-may-help-salinas-fire-department-firefighters-protect-city-during-fires/9617344002/