2
Drone Swarms Use 3D Printing to Build Concrete Structures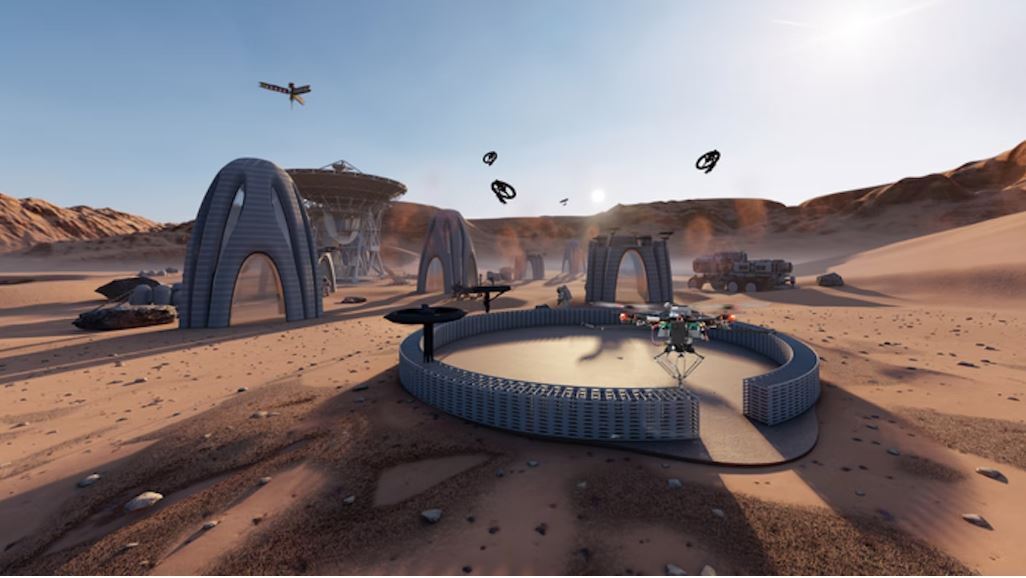 3D printing is gaining momentum in the construction industry. Both on-site and in the factory, static and mobile robots print materials for use in construction projects, such as steel and concrete structures.
A new approach to 3D printing - led in its development by Imperial College London and Empa, the Swiss Federal Laboratories of Materials Science and Technology - uses flying robots, known as drones, that use collective building methods inspired by natural builders like bees and wasps.
The system, called Aerial Additive Manufacturing (Aerial-AM), involves a fleet of drones working together from a single blueprint.
It consists of BuilDrones, which deposit materials during flight, and quality-controlling ScanDrones, which continually measure the BuilDrones' output and inform their next manufacturing steps.
The researchers say that in contrast to alternative methods, in-flight 3D printing unlocks doors that will lead to on-site manufacturing and building in difficult-to-access or dangerous locations such as post-disaster relief construction and tall buildings or infrastructure.
The research was Led by Professor Mirko Kovac of Imperial's Department of Aeronautics and Empa's Materials and Technology Center of Robotics.
Professor Kovac said: "We've proved the concept that drones can work autonomously and in tandem to construct and repair buildings, at least in the lab. This scalable solution could help construction and repair in difficult-to-reach areas, like tall buildings."
Continue reading: https://www.mbtmag.com/best-practices/news/22458449/drone-swarms-use-3d-printing-to-build-concrete-structures