1
Female scientists in Africa are changing the face of their continent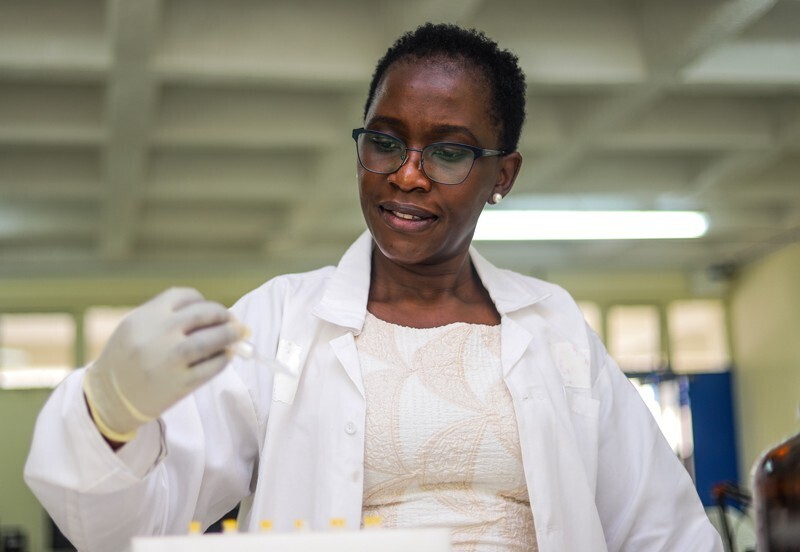 Female scientists in Africa are entrepreneurial and resourceful. They are finding innovative solutions to problems that affect their communities, and many are actively seeking to engage others in their work. But for more women on the continent to achieve in science, they need policies that help to lower the barriers to their success and that incentivize international collaborations. These are among the findings of a special series of articles in Nature, as well as a poll that received responses from 249 African researchers. The majority (217) work in African countries, and 103 identified as female.
Our series shows that women working in research in African countries are thriving — founding businesses, launching non-profit science-education efforts, training the next generation of scientists and joining their countries' health, agricultural and space ministries.
They include Khady Sall in Senegal, who in 2020 led a project to manufacture face shields against COVID-19, and Veronica Okello in Kenya, who is researching green approaches to cleaning up heavy metals such as chromium and arsenic. We also profile Aster Tsegaye, an HIV/AIDS researcher helping to train researchers in Ethiopia, and Elizabeth Kimani-Murage, who studies malnutrition in Nairobi's urban communities.
Pontsho Maruping has switched from working in South Africa's mining sector to helping to develop the country's astronomy and space program. Meanwhile, Angela Tabiri in Ghana studies quantum algebra and founded a network of female mathematicians. Adidja Amani helps to run vaccination programs at Cameroon's public-health ministry, and Nigerian microbiologist Amina Ahmed El-Imam researches the production of fuels from microorganisms.
Continue reading: https://www.nature.com/articles/d41586-022-00492-x