1
Three Trailblazing Women in Buffalo's Tech Industry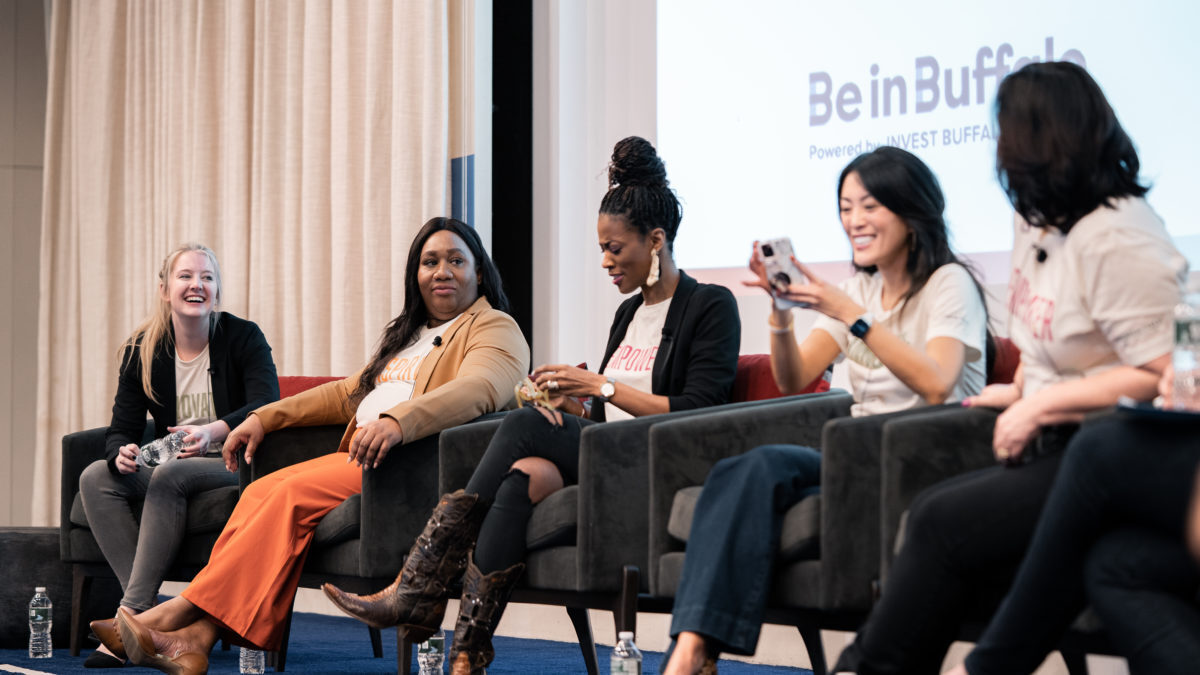 Believe it or not, the tech and start-up world is booming here in the Queen City. With the biggest start-up competition in the world happening right downtown, there should be no surprise that tech and start-ups are influencing Buffalo's economy in a big way. We owe a majority of this start-up renaissance to the 43North team at Seneca One Tower since they are responsible for the pitch competition that brings a lot of these businesses to Buffalo in the first place. The team works around the clock to break down myths surrounding start-ups and show that this work really is for everyone- especially for women!
In recent past years, the tech world proved to be a majority male-dominated industry, and according to data from CompTIA, "the composition of the tech sector workforce in 2019 consisted of 5.1 million men and 2.5 million women, translating to 67% and 33%, respectively," but the face of tech seems to be changing according to these women in tech: Courtney Caldwell with ShearShare, Maura Duggan with ACV Auctions, and Renita DiStefano with Seneca Gaming Corporation. At a recent 43North Women in Tech panel discussions, each of these women discussed their unique journeys into the tech industry and how determination, perseverance, and recognition of their own strengths played a major role in their success.
Courtney Caldwell
Courtney and Dr. Tye Caldwell are changing the game when it comes to the community of beauty and barbering entrepreneurs with their app ShearShare. ShearShare is the first mobile marketplace to monetize underutilized assets in the beauty and barbering industry, starting with space to work. Stylists rent suites/stations by the day, week, or occasion with zero contract or commission, and salon, spa, and barbershop owners make money on empty space they already have. After humble beginnings that started as a side hustle, this business began to boom and even was awarded a $500,000 prize from the 43North pitch competition. While Courtney has no previous experience in the tech industry, she quickly learned that strengths she already possessed ultimately paved the way for the company's growing success.
"The first thing I always want to make sure of, especially when I'm talking to other women who are thinking about jumping into tech or thinking about creating a startup or a tech company or whatever, is that we have to make sure we really lean in on our own strengths. So many times we discount ourselves out of a decision because we say, 'well, I don't have that type of experience' or 'oh, I don't know how to do that,' when in actuality we should be focusing on the strengths we already possess because that's where the magic is. I don't have to know how to code in order to run a tech company."
Continue reading: https://www.buffalorising.com/2022/06/three-trailblazing-women-in-buffalos-tech-industry/