0
House Bill Would Create Long-Awaited Software and Data Roles at Federal Agencies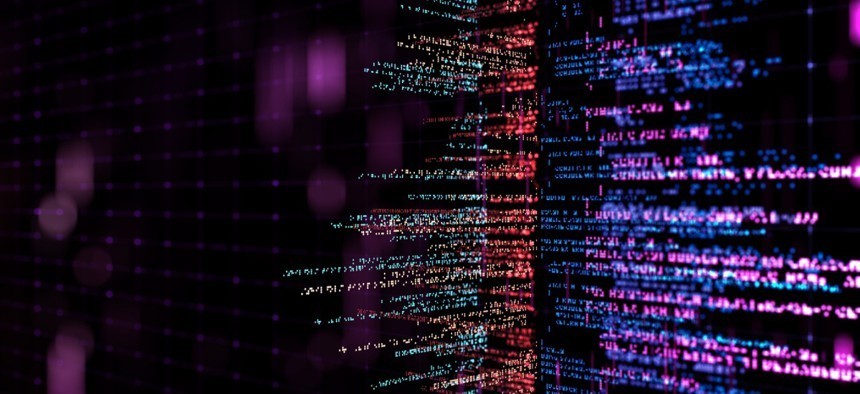 The federal government would finally be able to hire specifically for "software development," "software engineering," "data management," and "knowledge management" positions under new legislation before the House.
Over multiple administrations, the federal government has tried to get better at hiring and retaining tech-savvy employees but continues to meet challenges, including the lack of specific job roles for positions that are critical to creating a digitally-driven government.
The Federal Career Opportunities in Computer Science Work Act looks to remedy that for four such positions. The bill—introduced by Reps. Jay Obernolte, R-Calif., and Peter Welch, D-Vt.—would give the Office of Personnel Management 270 days to establish roles for software development, software engineering, data scientist and knowledge management.
"This bipartisan bill will ensure that federal employees will be able to spend a career performing meaningful work in cutting-edge technology fields within the federal government," Rep. Carolyn Maloney, D-N.Y., chair of the House Committee on Oversight and Reform, said Tuesday during a markup session. "This is an important step in helping federal agencies recruit, hire and retain top technical talent."
Federal efforts to improve the overall technological posture of the government in recent years have focused on building the tech workforce, whether through new hiring initiatives and incentives or reskilling programs for existing employees. But these programs have run aground on the government's rigid personnel system, which does not include key technology roles.
In a similar vein, initiatives like the Federal Data Strategy and compliance with the Foundations for Evidence-Based Policymaking Act, or Evidence Act, require people with strong data science skills—a role that does not officially exist in today's government.
The new legislation would look to fix that based on recommendations in the National Security Commission on Artificial Intelligence's final report.
"Currently, federal agencies can only hire for 'computer science,' 'computer engineering' and 'information technology management,'" Ranking Member James Comer, R-Ky., noted. "This does not adequately capture a modern government's need to reflect the expanding private sector fields in IT and data."
Suzette Kent, the former federal chief information officer, spent a good deal of her tenure working on efforts to retrain the federal workforce with new IT- and data-related skills. But the structure of federal employment regulations was a constant issue, including the lack of specific job roles.
"We know that there are professionals inside federal agencies already contributing in these skill set areas, but without a job series, there is inconsistency and much difficulty in acquiring new talent and ensuring that there is a professional development experience that encourages individuals to stay in government," Kent said Tuesday in an email to Nextgov. "Not only do we miss potential talent by using generic labels for roles, it is insulting to an individual who has formal training in an area—ex: 'data science'—to be classified using some of the generic technical titles, like 'IT specialist' or project manager."
Continue reading: https://www.nextgov.com/it-modernization/2021/07/house-bill-would-create-long-awaited-software-and-data-roles-federal-agencies/183915/